Welcome to Virginia Backflow Service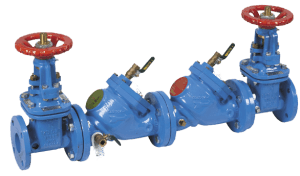 We provide backflow prevention device installation, maintenance, repair, testing and certification,
The Virginia Department of Health requires backflow preventer installation and annual testing to protect the public drinking water supply from hazardous substances.
We are licensed by the Virginia Department of Professional and Occupational Regulation.
With over 35 years of commercial and residential backflow prevention experience, we are qualified to test and repair all backflow devices.
Virginia Backflow Service is dedicated to simplifying all your backflow prevention needs.
WHY VIRGINIA BACKFLOW SERVICE?
Over 35 years of Commercial and Residential Experience
Professional and courteous service
Test equipment

USC FCCCHR Manual 10 approved

and calibrated annually
Licensed by the Virginia Department of Professional and Occupational Regulation
Fully insured